Welcome To The Massages Me UK. Our Mission to You.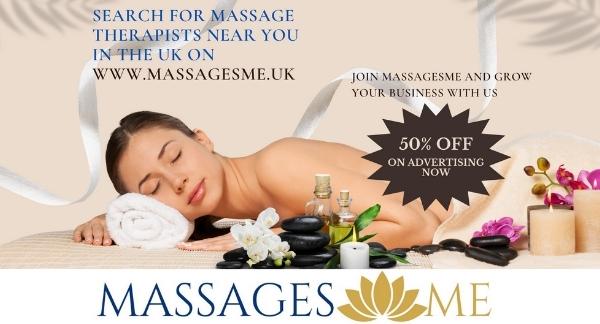 ---
At Massages Me UK, we would like to express our deepest gratitude to our clients, both long-standing advertisers and regular website visitors, for their unwavering support over the past seven years. As an online advertising platform for freelance independent massage therapists, spas, and massage places in London and throughout the United Kingdom, we are committed to fostering strong relationships and providing exceptional customer service. With our continued growth and expansion, we are thrilled to extend our services to England, Wales, Scotland, and Northern Ireland, catering to seekers of relaxing and therapeutic.
6 Reasons Why to Choose Massages Me for Your Advertising Needs
At Massages Me we understand the challenges faced by massage therapists in London and across the United Kingdom when it comes to effective advertising. That's why we offer a platform that delivers high-quality target marketing, ensuring your spa business and massage services reach the right people at the right time. With our comprehensive listing options and user-friendly experience, we are here to help you attract and engage with your ideal audience like never before.
Cost-Effective Solutions for Maximum Exposure - When it comes to advertising, we know that every penny counts. That's why Massages Me UK offers a cost-effective solution that maximizes your exposure without straining your budget. Compared to other websites, our platform delivers exceptional value for your investment, providing a strong return on your advertising spend. Experience the benefits of targeted marketing without breaking the bank.
A Partnership Approach for Success - At Massages Me UK, we don't just see ourselves as an advertising platform. We view our clients as valued business partners, and our success is intertwined with yours. We are committed to establishing long-lasting relationships built on mutual trust, growth, and success. By partnering with us, you'll gain a dedicated team that understands your unique needs and is invested in helping you thrive in the competitive massage industry.
Focus on What Matters Most: Your Business - Running a successful massage business requires your undivided attention. That's why we offer flexible payment options, including one-time payments for three months or monthly recurring payments. With our hassle-free advertising solutions, you can focus on what you do best—serving your clients and delivering exceptional massage experiences—while we take care of the advertising side for you.
Enhance Your Online Presence with Ease - Our mobile-friendly website provides a seamless browsing experience, free from intrusive advertisements that distract potential clients. When seekers visit Massages Me UK, they can easily discover and explore your services, ensuring your massage business gets the attention it deserves. By linking your website through our platform, you can significantly improve your website's search engine ranking, boosting visibility and attracting more visitors to your business.
Take Control of Your Pricing and Customers - We believe that you should have complete control over your pricing and customers. That's why Massages Me UK does not charge any commission fees on bookings made through our platform. You stay in the driver's seat, determining your prices and managing your customers independently. We empower you to grow your business on your terms while reaping the benefits of increased visibility and bookings.
Unlock Unlimited Potential with Comprehensive Listings - Our platform offers extensive listing options that showcase your massage services to thousands of people actively seeking therapeutic experiences. With our comprehensive database of independent massage therapists, venues, and spas, you can leverage the power of targeted marketing to reach your ideal clientele. Whether you're looking to expand your customer base or establish your presence in new areas, Massages Me UK has you covered.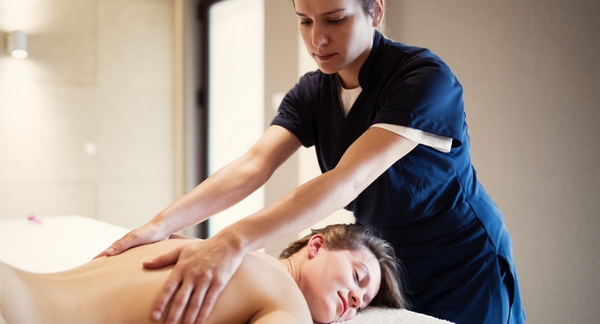 Our Mission Statement to Massage Therapists in the UK
We are dedicated to offering a reputable and efficient service that creates a thriving environment for our qualified massage therapists to showcase their expertise, establish a loyal clientele, and excel in their craft. By providing a bridge between our advertising partners and those seeking massage services, we strive to ensure the undeniable success of our massage therapists through unrivaled customer service, utmost respect, dignity, and understanding.
Our Promise to Massage Seekers
As the leading purveyor of massage therapy services, our mission is to revolutionize the industry through an unparalleled marketing strategy that benefits both our business partners and their customers. Our commitment is to develop a high-performance service that enables seekers to receive professional, relaxing, and therapeutic massage therapy across the United Kingdom. Even before arriving in London for holidays or business trips, visitors from the US, the Middle East, Europe, Russia, Asia, and beyond rely on Massages Me UK to find their ideal massage experience. We take pride in our outstanding reputation for showcasing male and female massage therapists, fostering trust, and creating an environment where seekers can unwind and rejuvenate
Revolutionize Your Massage Business and Unleash the Power of Targeted Marketing
Don't miss out on the opportunity to revolutionize your massage business. Join Massages Me UK today and unleash the power of targeted marketing, cost-effective advertising, and comprehensive listings. Together, we can elevate your massage business to new heights of success and help you connect with clients who are actively seeking your exceptional services. We are here to support your success and help you build a loyal clientele. Let us be your trusted partner in showcasing your massage services and connecting seekers with the relaxation and therapeutic experiences they desire.
Author – Martha Anderson
Search Masseuses Near You.
---
---
More From Our Blog