What Is A Thai Massage? How Exactly does it Work?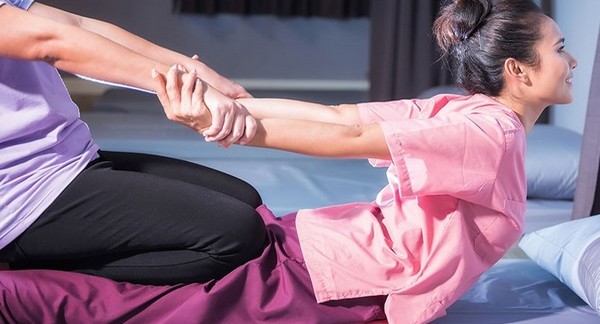 ---
Thai massage is a traditional therapy combining acupressure and assisted yoga postures where practitioners use their hands, thumbs, elbows, forearms, and feet to reduce tension in your muscles. Thai Massage also called Thai yoga massage combines stretching, body movement, and pressure is based on Indian Ayurvedic principles. There are many ancient forms of healing and helping the body recover, but some of them have faded away with time, while others have proven to be so good, that they have survived generation after generation and they are still being implemented today. That is exactly the case with Thai massages. In this article we are going to be learning a little but about the history of Thai massages and the health benefits.
History Of Thai Massage
It is said that Thai massage method was first created by a physician that lives over 2500 years ago. His name was Shivago Komarpaj and he was said to be the Buddha's personal physician. The techniques of Thai Massage have been refined and they have also been brought overseas, with people in the US and Europe showing great interest for this type of massage. This is part of four branches of what is known as traditional medicine in Thailand. Millions of people have used the Thai massage to relax and get rid of stress and the way in which the massage is performed has evolved slightly in order to adapt to new ideas of what a good practice represents.
How Thai Massage Works?
The technique for the Thai massage is to create pressure in the muscles and prepare them for stretching in order to relax them and make the whole body feel completely renewed. This is an incredibly powerful way to recharge your batteries and it will allow you to have a much better overall result for your needs. There is a focus on the energy lines that go through the body and this is the reason why so many people have find this to be the ideal kind of massage for them because they feel completely renewed by it.
What Does Thai Massage Do?
The main focus that the Thai massage has on the body, is to make your muscles, joints and organs feel relaxed and restored. An authentic Thai massages involves applying deep pressure on points that make up your body's energy line system, known as Sen lines. These are very similar to the meridians referred to in Chinese acupuncture or acupressure therapy. In addition, stretches are applied to enhance the flexibility of connective tissues and the flow of energy within the body. There are many elements of Yoga involved in this form of massage and it has been known to improve flexibility for muscles and help people grow stronger. The main goal at the end of the massage is for total relaxation to occur.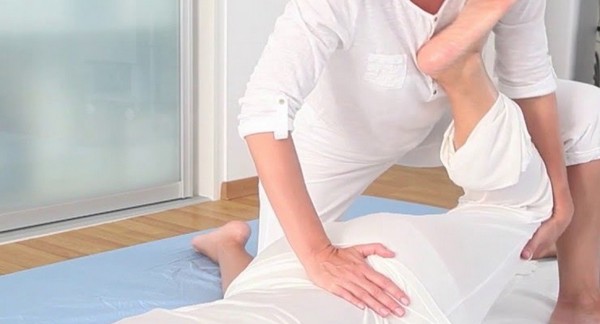 What Are The Health Benefits?
People who experience the Thai massage have reported that they feel that their energy levels are drastically increased and this is definitely something to keep in mind at all times. NHS figures show that many people suffer from a low level of energy that makes it hard for them to find success in life because. They feel tired all the time and they just want to lay down and sleep. A good session with a Thai massage is meant to help you get rid of that tension completely.
Final Thought About Thai Yoga Massage
The Thai massage has been known as a very popular way for people to be able to get rid of tension and feel that their bodies are being recharged with specific methods for massaging the body and creating a perfect flow of energy through your entire nervous system.
The good thing about Thai massages is that a large number of people can now get a massage done to them in most areas of the world thanks to the fact that this practice has now become quite popular all over the planet. It was once exclusive to Asian countries, but it has found its way to the western world.
If you are feeling like you energy levels have dropped and you are stressed out and feeling uninspired, you might find that a Thai massage is the answer to all of your problems and the independent massage therapists are here to help. Please browse between Male and Female Massage Therapists to find the one who will meet your expectations regarding qualification, experience and the area you live in.
Author – Martha Anderson
Search Massage Therapists Near You.
---
---
More From Our Blog