Becoming A Massage Therapist In The UK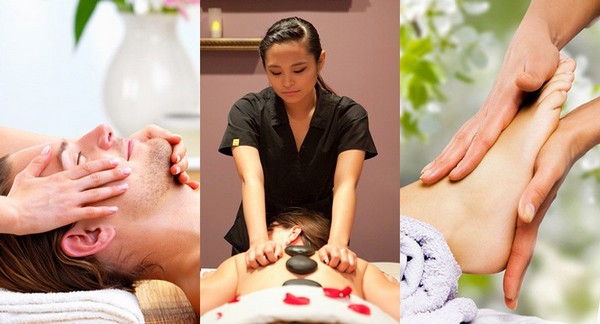 ---
Massage therapy is a practice that has been in use for over 3000 years. Traditional Western medicine considers massage an integral part of overall health and wellness, although has not yet made the leap to adjunctive treatment for specific illnesses or diseases. Research has found that it has some overall medical benefits to improving an individual's health and helping them to feel better.
Before considering the field of massage therapy it's important to think about why you want to pursue this line of study. An individual must be patient and have a genuine concern for other individuals as well as be comfortable around the clients. Much like becoming a nurse, massage therapists do what they do because they want to help other people and can be an integrated part of a holistic care program.
Becoming a masseuse or massage therapist in London allows an individual to have a flexible schedule and a fantastic earning potential. Being a massage or spa therapist can be very lucrative, people are always happy to nurture their wellbeing; there is always a demand for in London Mobile Massage and outside the United Kingdom.
More commonly called Massage Therapists, Masseuses and Masseurs are in the business of helping individuals feel better by relieving pain and alleviating stress. As a massage therapist individuals have the ability to help others overcome pain, reduce stress and recover from injuries. There are several different types of massage and most therapists will become adept at one or two. From hot stone massage therapy to Reflexology, the field is ever expanding. Many of the more expensive spots in health clubs will have a massage therapist on staff.
Before You Decide Massage Therapy Type
The field of massage therapy is very diverse and therapists have the ability to concentrate on one or two different types of massage therapy in order to give a good massage. Before beginning study it's often helpful for an individual to receive several different types of massage therapy as well as shadow a massage therapist to consider their specific interests. Massage therapists are also an integral part of many professional sports teams where the sports physician integrates the treatment of injuries using deep tissue massage, Thai massage or Swedish massage.
Once you have decided on the types of massage therapy you would like to study it is time to find a suitable training program. There are several types of massage schools but it is important to find one that is certified and able to deliver what they promise. You should be able to sit for certification exams once you graduate from the school and you should be able to contact graduated students in order to receive references or testimonials about the efficacy of the school. Since this type of schooling can also be expensive you will have to also consider your budget and the tuition fees.
Graduating From Massage Therapy Course
Once you have graduated from a training program and become certified you will want to also looking into continuing education credits in order to maintain your knowledge base as well as expand your abilities in your practice. How long it takes you to complete the course will depend upon how many classes you are able to take at one time. Because of the expense you may be working part time and going to school part time which will significantly impact the length of your schooling.
Individuals who have completed their schooling and certification also have the opportunity to open up their own business. While it is very tempting to open up your own business immediately, it is best to go to work for another company in order to learn some of the basics of working with clients and customers before are also integrating a knowledge base of business tactics, marketing and tax preparation. You may also enrol on intensive massage courses in London which includes management training for setting up your own business and practice all the extras that a spa therapist must know, such as greeting a client and how to give a consultation.
Most massage therapists are self-employed and own their own business. The balance are independent contractors or are employed by businesses that offer massage services. These include spas, health clubs, medical offices and sports organizations.
Massage therapists are able to work from their home or rent a room for their practice. Prior to opening up your own business in your home it is important to check with your local agencies to determine if you need a specific type of business license in order to practice. Setting op any massage therapy room in the house, or as much equipment as you might think. Massage tables and other equipment can often be purchased second-hand or cost-effectively.
Becoming a massage therapist in London UK offers flexibility, productivity and the ability to make a very decent living. Many women and men make this move in their professional lives to either work from home, at a spa or open doors to working in the sports field.
Search Masseuses Near You.
---
---
More From Our Blog