How To Create A Perfect Profile - Ad On Massages Me UK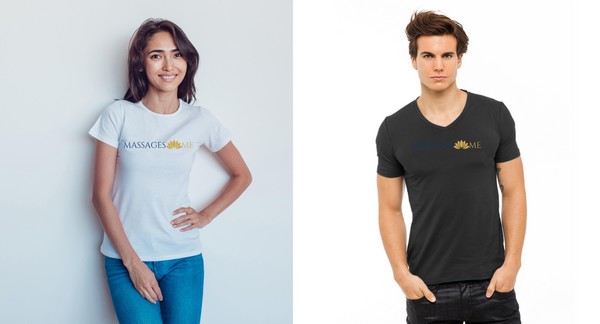 ---
Before you Post Ad, please take a moment to familiarize yourself with how the website works and its features. Follow this step by step guidance for your perfect profile/ad on Massages Me UK, to attract most for your business and show yourself as a serious massage therapist in the UK. Initially when you start Creating Your Ad and setting up account on Massages Me UK you will be asked to fill in the following important details such as:
Type of Ad – who do you represent - Female Therapists, Male Therapist, or a Spa
Title - a few words summarizing your services, for example – "Amazing Massage Near Baker Street", or "Professional Sport Massage – Mobile Service in Birmingham", or your business name or slogan. Include the area you are operating your business in the title, name, or business name, or what are you specialise in.
Postcode or Location – this is your nearest postcode you work at, or the area you carry out mobile massage service and want to attract most clients from. Your postcode will not be displayed for security reasons, only nearest area to the postcode you provide.
Main Image – please use your own image, company's logo, picture of your Spa, inside Spa - the place you provide massages, or anything related to a spa & massage (generic image). Above you can see the example of what type of image is most suitable for standard listings. Do not use any images from your holidays, parties, inappropriately dressed, exposed, without t-shirt, head covers, sunglasses, etc. The image will represent you and your professional business.
Onsite, Offsite or Onsite & Offsite - Onsite means that you provide massage in your own place or Spa only. Offsite means a Mobile Massage - you travel to your clients only. Onsite & Offsite means you provide both – massage at your location and mobile massage services.
Description – one of the most important details in your profile/ad as this should explain in details the service you provide, the business you represent, or yourself. Start with introduction, name, what services do you provide and where, followed by your qualifications and what is you specialize in. More about what to include in description below.
Tags – short titles to attract attention, for example – "mobile massage Brighton, professional sport massage, massage and Reiki, full body massage Brighton". Please keep it short (3 to 4 words maximum), and 3 to 5 tags in your ad. Please do not use anything related to unprofessional services or not related to massage and well-being.
Specialise In – please tick the boxes for service you specialize yourself in, or what your business provides. If there isn't a service you specialize in available, you can use Tags to add them – for example "Yoga in Holborn, Waxing, Personal Trainer" etc.
Name – the business or your own first name.
Phone Number – use your business mobile number if you can. You do not want to be text or called after working hours.
Website Link – only to your personal or business website. Do not ad any links to third party providers, or massage agencies, erotic websites (those will be removed and banned from using Massages Me website), etc.
Languages Spoken – this may be valuable for your potential clients to communicate with you in their native language.
Email and Password for login to Massages Me UK. Email is not shared publicly. You will be able to login anytime and add more details or amend your profile/ad.
After completing the initial part, you will be transferred to another page to pay for listing your ad/profile. We offer subscription based monthly automatic renewals until you cancel it. Recently we have added a new option to pay by PayPal and a bank payment / transfer. Please use the details provided on the payment page, and as a reference use the number provided on the page.
Verotel/Bitsafe & PayPal subscription is hassle free payment method where you can be sure that the ad is automatically renewed while you can focus your attention to your business. We do not store any card details and the payment is secured by leading payment provider in Europe.
Once Your Profile Is Activated
Once the payment is made, your profile will be immediately activated and available for viewing on Massages Me UK. You will then be able to return to your profile/ad and fill in additional details, and amend description anytime. You will be able to add more details such as pricing for your services and more photos.
Please treat this process as important as your whole business. The more professional you are, the more time you should spend to introduce yourself, talk about your experience and qualifications, where do you provide massage, how you deliver them and in which area. To unlock the potential of your listing on Massages Me UK you should include minimum of 300 words to summarize your massage services and introduction of yourself & massage business.
Please specify what is included in your rates, if any extra charges incur to use other amenities, if shower facilities and towels are available before and after massage. Do you travel with massage bed or you don't? Do you charge extra for it? Do you do massage on a bed or floor? Whatever you may think is important to let know your clients, add it in the description.
Images Of Yourself And Your Business
Please add only professional and smart images with good resolution. As an example above you can see our models, images of upper body, smart and simple. Ask someone to take your photo from 3 to 4 meters distance. Selfies or images taken too close to a face do not attract attention and may work against your professional image to attract more clients.
If you do not like to add your own images, you can use anything related to your massage business, inside your spa, your massage room or business premise. If you use your own image people will be familiar who provides the massage service before they book you for a massage. Your own images are best to attract attention as you yourself represent your massage profession and business. Do not include photos from holidays, posing, with a head cover, with low-cut top, with hat, sunglasses, with pets etc. It is not professional to use modelling style images, and any provocative or sensitive image especially as exposing by a low-cut garment will be deleted without notice. Be smart and professional. People judge you as they see you.
We reserve the right to remove any pictures, amend or add any additional information, remove any profile and ban anyone who acts against common sense of advertising standards, anyone who mislead or use fake profile pictures. Anything unrelated to a professional relaxing or therapeutic massages (i.e. sensual, erotic etc.) will be deleted and the user may be banned, with no refund issued.
What Type Of Images Are Not Allowed
We are going to make it easy for you guys, and we can make some bold points here that those type of images will no longer be tolerated for the sake of protecting others and making this website professional. Therefore do not post images of:
Skimpy clothing on - wardrobe malfunction.
Touching your face, head or other part of your body - this is provocative, sensual, and makes it look cheap.
Modelling style - no need to promote this type of images. You can use them on Instagram and Facebook if you like, so leave them for later.
Showing your legs or other parts of your body unrelated to your professional image as a massage therapist. Unless you acting as a massage therapist and personal trainer we will not allow this type of images.
There are just some examples and we will leave it to our judgement when we will ask you to replace the image or we will remove it. Repetitive offenders posting against the rules will not be tolerated and therefore we will likely remove your image, ad, or may even ban you from using this platform. If you are providing any types of sensual and erotic services, please use different website for those type of services. Thank you for your consideration of other massage therapists, beauty therapists and spas in the United Kingdom. Massages Me want to list best and professional Spas and therapists on its
Massage Directory in the UK
.
DO NOT POST fake images, copied from social medias, or impersonate others!
Act natural as your image should reflect the real you, otherwise we may remove your image. Don't deceive your future clients. If you fake it, you risk getting your clients upset who expect the person they book with as the one from the image.
Take your action now and Create Your Perfect Profile now on Massages Me UK.
Search Masseuses Near You.
---
---
More From Our Blog