How To Create A Perfect Profile - Ad On Massages Me UK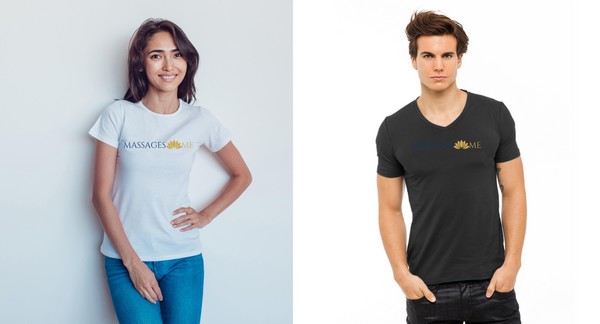 ---
Massages Me is a professional website for massage therapists, Spas, and places in the United Kingdom. We have established a set of rules for posting ads on our platform to ensure a high-quality experience for our users.
Posting Rules and Guidelines
At Massages Me, we take our posting rules seriously to maintain the integrity of our platform. We expect all users to comply with our terms and conditions and refrain from posting anything unrelated to massage and beauty therapies, massage places, or spas. Violation of these rules will result in the removal of your ad without any refund.
If you are a massage therapist or own a spa or massage place in the United Kingdom, we welcome you to join our platform, Massages Me, and promote your professional services.
Creating Your Ad on Massages Me UK
Before you post your ad, take a moment to familiarize yourself with how the website works and its features. Follow this step-by-step guidance to create a perfect profile/ad on Massages Me UK, attracting more clients and establishing yourself as a serious massage therapist in the UK.
When setting up your account and creating your ad on Massages Me UK, you will be asked to provide the following important details:
Type of Ad
Specify whether you represent Female Therapists, Male Therapists, or a Spa.
Title
Summarize your services in a few words. For example, "Amazing Massage Near Baker Street" or "Professional Sports Massage - Mobile Service in Birmingham." Include the area or town you operate your business in. Your Title should be therefore short but descriptive to invite those looking for massage services near you to click on your ad.
Only English language is allowed. If you post an ad in a different language we reserve the right to delete your ad and refund will not be provided. You can translate an ad or information from this website for any other language using Google Translate or other apps.
Postcode or Location
Provide the nearest postcode or the area where you offer your services or carry out mobile massage services. Your exact postcode will not be displayed for security reasons, only the nearest area.
Main Image
Use your own image, company's logo, or a picture of your spa or the place where you provide massages. The image should be related to the spa and massage industry. Avoid using images from personal holidays, parties, or any inappropriate images. Your image represents you and your professional business.
Onsite, Offsite, or Onsite & Offsite
Specify whether you provide massage services only at your own place or spa (Onsite), travel to clients only (Offsite), or offer both onsite and offsite services (Onsite & Offsite).
Description
Your description is one of the most important aspects of your profile/ad. Provide detailed information about the services you offer, the business you represent, or yourself. Start with an introduction, your name, the services you provide, and where you provide them. Include your qualifications and areas of specialization. Only English language is allowed. If you post an ad in a different language we reserve the right to delete your ad and refund will not be provided. You can translate an ad or information from this website for any other language using Google translate or other apps.
Tags
Add short titles or keywords to attract attention. For example, "Mobile Massage Brighton," "Professional Sports Massage," "Massage and Reiki," "Full Body Massage Brighton." Keep the tags short (3 to 4 words maximum) and limit them to 3 to 5 tags per ad. Avoid using tags related to unprofessional services or anything unrelated to massage and well-being.
Specialize In
Tick the boxes for the services you specialize in or that your business provides. If a specific service is not listed, you can use tags to add them. For example, "Yoga in Holborn," "Waxing," "Personal Trainer," etc.
Name
Provide the name of your business or your own first name.
Phone Number
Use your business mobile number for contact purposes. This way, you can avoid receiving texts or calls after working hours.
Website Link
Include a link to your personal or business website. Do not add links to third-party providers, massage agencies, adult websites, or any unrelated websites. Your website link should directly represent your business.
Languages Spoken
Specify the languages you speak. This information can be valuable for potential clients who prefer to communicate in their native language.
Email and Password
Create an email and password for your Massages Me UK login. Your email will not be shared publicly, and you can use it to log in at any time to make changes or updates to your profile/ad.
After completing the initial setup, you will be directed to the payment page to list your ad/profile. We offer subscription-based monthly automatic renewals until canceled. You can choose to pay via Verotel/Bitsafe, PayPal, or bank payment/transfer.
Verotel/Bitsafe and PayPal subscriptions provide hassle-free payment methods. Your ad will be automatically renewed, allowing you to focus on your business. We do not store any card details, and payments are secured by leading European payment providers.
Once Your Profile Is Activated
Once your payment is successfully made, your profile will be immediately activated and made available for viewing on Massages Me UK. You can then return to your profile/ad at any time to add additional details or make amendments to your description.
We urge you to treat this process with the utmost importance, as it reflects your entire business. The more professional and thorough your profile is, the greater your chances of attracting clients. Take the time to introduce yourself, highlight your experience and qualifications, specify your service locations, delivery methods, and targeted areas. To fully unlock the potential of your listing on Massages Me UK, we recommend including a minimum of 300 words to summarize your massage services and provide an introduction of yourself and your massage business.
Specify what is included in your rates and whether any additional charges apply for using other amenities. Indicate if shower facilities and towels are available before and after the massage. Clearly state if you provide a massage bed or if clients should provide their own. If there are any additional charges for the use of a massage bed, make sure to mention it. Also, specify whether you perform massages on a bed or on the floor. Include any other relevant information that you believe is important for clients to know in your description.
Images Of Yourself And Your Business
When adding images to your profile, ensure they are professional, well-composed, and of high resolution. As shown in the example above, consider using images of your upper body, presenting a smart and simple appearance. It's recommended to have someone take your photo from a distance of 3 to 4 meters. Selfies or close-up images may not attract attention and could work against your professional image, potentially limiting your client reach.
If you prefer not to use your own images, you can include pictures related to your massage business, such as the interior of your spa or massage room. Using your own image allows people to become familiar with the person providing the massage service before booking. Your own images are the best way to draw attention, as you represent your massage profession and business. Avoid including photos from holidays, posing, with head covers, wearing low-cut tops, hats, sunglasses, or with pets. Using modeling-style images or any provocative or sensitive images, especially those featuring revealing clothing, is unprofessional and will be removed without notice. It's important to present yourself in a smart and professional manner, as people form judgments based on what they see.
We reserve the right to remove any pictures, add or amend additional information, and ban individuals who act against common sense advertising standards or mislead others by using fake profile pictures. Any content unrelated to professional relaxing or therapeutic massages, including sensual or erotic content, will be promptly deleted, and the user may be banned without a refund.
What Type Of Images Are Not Allowed
We strive to maintain a high level of professionalism on our website and prioritize the protection of our users. To ensure a professional environment, we have established clear guidelines regarding the types of images that are not allowed. Please take note of the following:
Skimpy clothing: Images featuring wardrobe malfunctions or revealing attire are strictly prohibited.
Provocative touch: Avoid images where you are touching your face, head, or any other part of your body in a sensual or provocative manner, as this undermines the professional image we aim to maintain.
Modelling style: We do not permit the use of modeling-style images on our platform. Feel free to showcase these images on social media platforms like Instagram and Facebook, but refrain from using them here.
Unrelated body exposure: Unless you are acting as both a massage therapist and personal trainer, avoid images that showcase your legs or other body parts unrelated to your professional image as a massage therapist.
The examples listed above serve as a guide, and we reserve the right to request image replacements or remove images at our discretion. Repeat offenders who repeatedly violate these rules will not be tolerated, and their images, ads, or access to the platform may be removed or banned. If you provide sensual or erotic services, kindly utilize a different website tailored to those specific offerings. We appreciate your consideration for fellow massage therapists, beauty therapists, and spas in the United Kingdom. Massages Me aims to feature only the best and most professional spas and therapists on its Massage Directory in the UK.
IMPORTANT: DO NOT post fake images, copy images from social media, or impersonate others. It is crucial to present yourself authentically, as your image should reflect the real you. Misrepresenting yourself may lead to the disappointment of your future clients who expect the person they booked to match the individual depicted in the image.
Take action now and create your perfect profile on Massages Me UK. Join our platform and showcase your professionalism to potential clients in the United Kingdom.
Terms and Conditions
Professional Advertising Platform:
Massages Me acts solely as a professional advertising platform connecting individuals seeking massage services with therapists and places listed on [www.massagesme.uk]. The Company does not directly provide massage services and holds no liability for the actions, conduct, or quality of services rendered by the listed therapists or places.
User Responsibility:
Users of [www.massagesme.uk] are responsible for thoroughly reviewing and assessing the qualifications, credentials, and suitability of the massage therapists and places listed on the platform. It is the users' responsibility to make informed decisions regarding their selection and engagement with a specific therapist or place.
Legal Disclaimer:

a. User Responsibility:
Users of [www.massagesme.uk] acknowledge and agree that they are solely responsible for the content and images they upload to the platform. The Company reserves the right to review and remove any inappropriate or violating content without prior notice. In such cases, no refunds will be provided for any breach of our Terms and Conditions.
b. Content Optimization:
The Company may, at its discretion, modify any content uploaded by a user to ensure compliance with our standards and optimize it for usability and search engine optimization (SEO) purposes. These modifications aim to enhance the overall user experience on [www.massagesme.uk] and improve the visibility of listed therapists and places.
c. Accuracy of Information:
While the Company strives to maintain accurate and up-to-date information on [www.massagesme.uk], we do not guarantee the accuracy, completeness, or reliability of the content provided by therapists or places. Users are advised to independently verify the qualifications, credentials, and availability of services before making any bookings or engagements.
d. Limitation of Liability:
The Company shall not be held liable for any damages, losses, or disputes arising from the services provided by therapists or places listed on [www.massagesme.uk]. Users acknowledge and accept that any interactions, transactions, or engagements with listed therapists or places are conducted at their own risk. The Company shall not be responsible for any misconduct, negligence, or dissatisfaction related to the services rendered.
e. Independent Contractors:
The therapists and places listed on [www.massagesme.uk] are independent contractors and not employees or agents of the Company. The Company assumes no liability for the actions, omissions, or conduct of these independent contractors. Any disputes or claims arising from the services provided by therapists or places shall be resolved directly between the parties involved.
f. The Company disclaims any liability for the accuracy, completeness, or reliability of information provided by therapists or places on [www.massagesme.uk]. Any disputes, claims, or issues arising from the services provided by therapists or places listed on the platform shall be resolved directly between the parties involved, without involving the Company.
By accessing and using [www.massagesme.uk], users agree to abide by these Terms and Conditions. The Company reserves the right to update or modify these terms at any time without prior notice. Full version of T&C here.
Search Masseuses Near You.
---
---
More From Our Blog