What Is Cupping Massage Therapy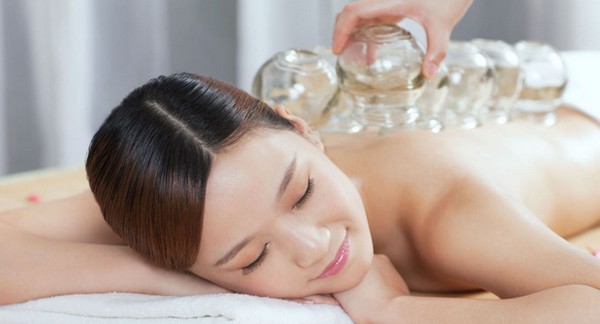 ---
Cupping massage therapy is a combination of massage movements and negative pressure with the use of a suction device on the skin. The negative pressure technique that is used, achieves a wide range of responses, ranging from extreme relaxation to therapeutic. Cupping Therapy is often considered to be an alternative treatment to acupuncture. It is credited as being one of the best for dealing with a wide range of problems such as back and body pain, sports injuries through to more chronic issues such as diabetes, and high blood pressure.
A cup is positioned at the area to be treated and, depending on the type of cups being used; a vacuum is created within the cup to draw the skin and underlying tissue into the cup. The suction level can range from light to heavy, and the movements performed by the therapist can be either stimulating or sedating, depending on the needs of the client. It is also seen as a valued treatment for supporting weight loss, acne, and a number of neurological disorders and is an effective tool as a detox.
Cupping Therapy Technique
The technique is to place localised heated suction pads on the key pressure points, depending on the ailment, for a period of 8-10 minutes, which will open them up and create more flowing channels. The hand held plastic suction cups can be applied to a number of regions on the body, the most common being the back, shoulders and neck. The effect created will be ease of pain and discomfort, leaving an overall experience of increased relaxation and wellbeing. Applying the suction cups to the skin creates a partial vacuum which lifts layers of soft tissue into the cup. Cupping helps to reduce adhesiveness connections between the various layers of soft tissue such as skin and muscle.
Who Can Have Cupping Massage?
Over the years, professional athletes in sports like basketball and baseball have also incorporated cupping into their treatment modalities. Cupping massage can be used on any age group and for a variety of conditions. The strength of the suction and the length of time the cups are left on will be altered though depending on the person. Although cupping is generally considered safe, it's not recommended for everyone. People with certain medical conditions should avoid cupping, specifically those with the following conditions such as history of stroke, eczema, psoriasis, epilepsy, and haemophilia.
May sound like an unusual treatment, but once you try it, you'll understand why cupping is winning fans among athletes, celebrities, and all the rest of us who want to remain active and healthy.
Search Masseuses Near You.
---
---
More From Our Blog