Best Massage Tables For Onsite & Mobile Massage Services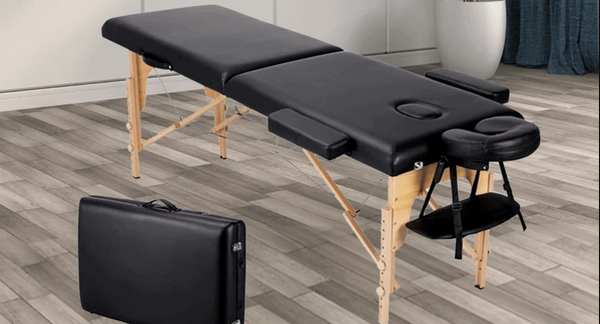 ---
Massage table comes in different forms today, making it a bit difficult for the consumers to find the best choice. As you may know, almost all of the massage table available claim to be the best, highlighting features that may appear so wonderful in picture, but is just so simple in nature. Massage therapy is now deemed as one of the fastest growing markets in the health and well-being industry. Its enduring popularity can actually be seen with the rise in number of massage therapists and of course with the ever growing number of massage therapy shops and parlours. Popularity of a massage table still depends upon the perception and the needs of the individual but whatever be the case is massage table is still gaining popularity as massage therapy is becoming one of the hottest crazes in the world today.
Best Massage Tables For Mobile Therapists
In today's fastest growing health industry, massage therapists require massage tables or massage therapy chairs that will provide them with the proper weight capacity, comfort, durability, certainty and of course, affordability. Now, if you are one of those hundreds of people looking for the best massage table available, note first that perhaps the best way to finding the best product is to look for its strength, versatility and stability first before deciding on one particular table. Also, try to look for the density of the foam, as well as the durability of the vinyl, as a good massage table is usually denser and durable, allowing the client to feel comfortable during the action. To top it all, the warranty of the table must be considered, of course, plus its affordability.
Massage is best practiced when lying. This is the main reason that massage table is deemed very necessary to have for every successful massage session. When shopping for a massage table, it is also best to look at the accessories included. As what the common notion holds, the massage table is not a perfect material for an ultimate massage without its accessories. This just means that a good table must have an adjustable face rest, classic face rest, face hole, pregnancy table option, arm rest shelves, side arm rests, bolster arm rests, foot rests, table extenders, carrying case, or an upholstery alternative. So try to look for these features first before you reach out your money to the cashier.
Stability - look for a table with a sturdy frame and strong support cables to ensure stability during massages.
Comfort - consider the thickness and density of the padding. Memory foam or high-density foam can provide excellent comfort and support for clients.
Portability - f you require a portable massage table, consider the weight and whether it comes with a carrying case or handle for easy transport.
Adjustability - check if the table has adjustable height settings to accommodate different therapists and client preferences.
Durability - pay attention to the quality of materials used. A durable and long-lasting table will withstand frequent use.
Weight Capacity - make sure the table can support the weight of your clients comfortably.
Price - determine your budget and find a massage table that offers the best value for money, considering the features and quality it provides.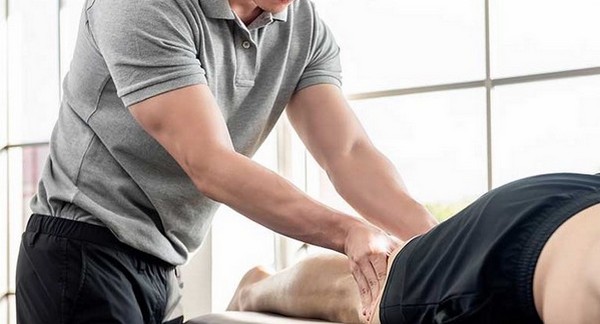 On Demand Massage Tables
To make everything easy for you, we have suggested below a couple of the well-marketed massage tables available on the market these days. Thanks to some reviews online, however, that the leading manufacturers of massage tables were recognized, providing the massage therapists the chance to find the massage tables that best suit their needs but, before you opt for these tables, try to read some reviews first online and make note of the features that these tables possess. Below is a list of the leading manufacturers of massage tables. You can check them out online if you want to know more about their massage tables and other products.
Massage Table Reviews
Earthlite - reviews have it that Earthlite is the world number one brand in massage. The company has been serving the massage industry with the best in quality massage tables, chairs, and other supplies for a couple of years. They strive to serve their customers in a positive, friendly and refreshing manner, and with the ever growing interest in their products, Earthlite continually search for more ways to make their products better, while maintaining their environmental policies. With this belief in mind, it's nice to know that Earthlite uses no rainforest hardwoods on their tables and chairs. What they only use is the Canadian hard maple for the legs and braces of their tables, and Baltic birch plywood for their table tops. Note that they have maintained this standard as they want to offer people with products that will aid in healing the mankind. The Earthlite massage tables are also now offered with a warranty.
Custom Craftworks - another leading, well-known manufacturer of massage tables today is the Custom Craftworks. Just like Earthlite, this company prides itself as the leader in high end massage products. They offer a wide selection of massage products and accessories with an excellent warranty on every product line. As what most reviews have revealed, the massage tables of Custom Craftworks are all durable, portable and ergonomic; no wonder that most of the massage therapists look for their products than the other brands. Today, one of the hottest massage tables of Custom Craftworks is the Portable Massage Therapy Table that offers a maximum comfort. According to some reviews, this product can be easily folded and provides an ergonomic comfort for the massage clients. The massage table is light in weight and sized to fit in the trunk of your car, making this product perfect for the massage therapists on the go.
EarthGear - finally, there is EarthGear to give a new set of high quality massage tables and chairs. The company actually commits itself to offering the greatest value in home, student and professional massage equipment, and perhaps what's best about their massage table and chair is that they are offered at truly affordable prices. In addition, the entire line of portable massage table is sold as a complete package with everything needed. Even included is an adjustable headrest, as well as a convenient carrying case. There are also some models of their massage tables that include an armrest. With all these features of EarthGear massage tables, there's really nothing more to ask for.
Conclusion
To find the best massage tables available in the UK, I recommend conducting a search on reputable e-commerce websites or consulting with local massage therapists and professionals who can provide specific recommendations based on their experiences. Once you have a shortlist of massage tables that meet your requirements, you can compare their features, prices, and customer reviews to determine which one offers the best value for money.
Author – Martha Anderson
Search Massage Therapists Near You.
---
---
More From Our Blog