How To Choose A Good Massage Therapy School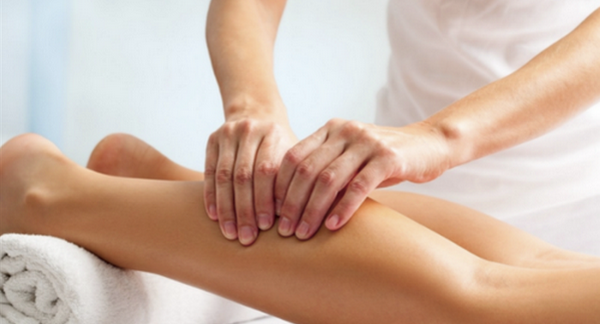 ---
Before enrolling in a massage course or college in the United Kingdom, there are several important factors to consider. These considerations will help ensure that you choose a reputable institution that meets your needs and sets you up for success in your massage therapy career. Here are some key points to evaluate.
Specialization
When it comes to choosing a specialization for your massage therapy training, it's important to consider your interests, career goals, and the specific areas of massage you are passionate about. Just like in traditional schools, massage therapy training schools or courses often have expertise in specific fields. By selecting a school or course that specializes in your desired field, you can enhance your education and receive focused instruction from experienced professionals.
First, take some time to explore the various specializations within the field of massage therapy. There are numerous options to consider, such as Swedish massage, deep tissue massage, sports massage, prenatal massage, aromatherapy massage, reflexology, and more. Each specialization offers unique techniques, focuses on different client needs, and requires specific knowledge and skills.
Once you have identified the specialization that aligns with your interests and career aspirations, research massage therapy training schools or courses that have a strong reputation and expertise in that particular field. Look for schools that offer comprehensive programs tailored to your chosen specialization.
Certification
Remember that not all schools are recognized by the governing bodies that issue the certification and the license. It is important that before you enrol, make sure that the school you have chosen are certified by the state regulatory board. Otherwise, all your time and money will go to waste. Actually, as an advice goes ask for a list of the schools that they are recognizing before you look for a massage therapy school. That way, you can be sure that whichever you choose is already legitimate. No time is wasted looking for schools that is not accepted in the first place.
Verify that the massage course or college is accredited by a recognized accreditation body in the UK, such as the Complementary and Natural Healthcare Council (CNHC) or the Federation of Holistic Therapists (FHT). Accreditation ensures that the program meets specific quality standards and that your qualification will be recognized within the industry.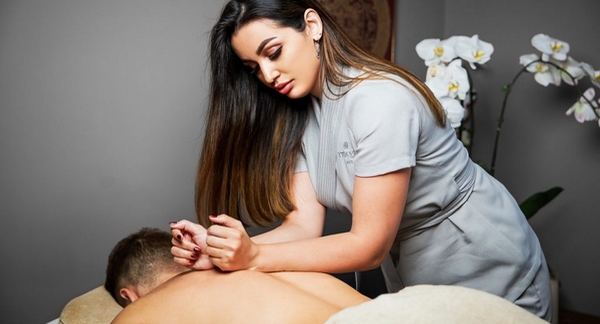 Cost and Financial Considerations
Another big consideration for people is the tuition fee. This is especially true with people who don't have enough money to send themselves to school. As much as you can, look for programs that have flexible payment terms and If possible, a school that offers a scholarship programs. You can offer to teach part time or to work in the school in exchange for a discount. Some people have more time than money in their hands so this can work.
Evaluate the cost of the course or college and consider your budget. Additionally, inquire about any available financial aid options, scholarships, or installment plans that may help make the program more affordable
Location
One way to save money and time is to find schools that are near your home or your place of work depending of course in your schedule. For instance, if you are going to school after work it is logical to look for schools that are near the massage therapy clinics you are working for.
Practical Training and Clinical Experience
Practical training is a crucial aspect of massage education. Find out if the course or college offers hands-on practical training and opportunities for clinical experience. Practical sessions and supervised practice are essential for honing your skills and building confidence as a massage therapist.
Qualified and Experienced Instructors
Research the qualifications and experience of the instructors who will be teaching the course. Ensure they have the necessary expertise and industry experience to provide high-quality instruction and mentorship.
Class Size and Student Support
Consider the class size and the level of individual attention and support provided to students. Smaller class sizes often allow for more personalized instruction and interaction with instructors, fostering a conducive learning environment.
Placement Support and Career Services
Inquire about the institution's support for job placement and career services. Find out if they assist students in finding employment opportunities, offer guidance in starting your own practice, or provide networking opportunities within the industry.
Reputation and Reviews
Research the reputation of the massage course or college by reading reviews, testimonials, and online feedback from current and former students. This can provide valuable insights into the quality of the program and the experiences of others who have completed the course.
Final Points to How Choose Best Suitable Massage School or Course
Specialized schools often have access to advanced resources, equipment, and facilities specific to their field. This can enhance your learning experience and help you develop the necessary skills to excel in your chosen specialization.
It's also worth considering the employment prospects and demand for your chosen specialization in your desired location. Research the local market and evaluate the opportunities available for massage therapists in your desired field. This will help ensure that you can find employment or build a successful practice after completing your training. Lastly, consider the curriculum and coursework offered by the massage therapy school or course. Ensure that it covers all the necessary theoretical knowledge, practical training, and hands-on experience relevant to your chosen specialization. Look for schools that provide a well-rounded education that combines both technical skills and a comprehensive understanding of the human body and wellness.

Choosing a specialized school or course offers several benefits. Firstly, you can expect to receive a higher quality of education as the instructors are likely to be highly knowledgeable and experienced in that specific field. They can provide in-depth insights, practical techniques, and valuable industry connections related to your chosen specialization. By carefully selecting a massage therapy school or course that specializes in your desired field, you can gain a competitive edge in your career and become a skilled practitioner in the specific area that inspires you. Remember to research, ask questions, and make an informed decision that aligns with your goals and passion for massage therapy.
Taking the time to thoroughly evaluate these factors before enrolling in a massage course or college will help you make an informed decision and choose an institution that aligns with your goals, values, and aspirations in the field of massage therapy.
Author – Martha Anderson
Search Masseuses Near You.
---
---
More From Our Blog