9 Cheap & Recommended Massage Places In London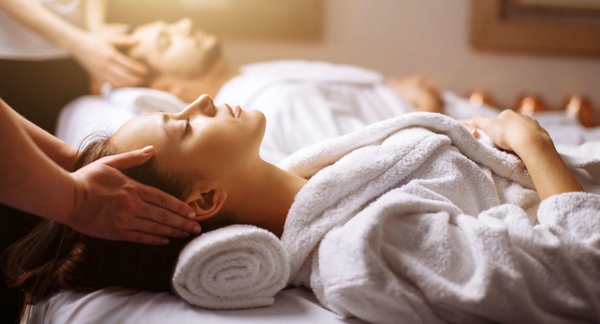 ---
With the cost of living on a rise, many Londoners are looking for an affordable and cheap massage places in London. Living in a city like London can come with its fair share of financial challenges; luckily there are numerous affordable massage places scattered across the city offering relaxation and relief without breaking the bank. Massage is a great way to help reduce stress levels while living in London so in this blog post, we'll explore why these establishments play a crucial role during a cost of living crisis.
Check out Massage Blog - Exploring Massage Techniques and Finding the Best Therapists in the UK. Learn more about massage techniques on our blog and follow latest trends on Massages Me. Now let's start this current topic you are after!
First of all we should ask ourselves a question - "What an affordable massage place should consist of?" Thera are numerous checkpoints of what a cheap massage places should offer to be qualified as one:
Competitive Pricing - the massage place should offer affordable rates without compromising on quality or cutting corners.
Clear Communication and Transparency - there should be clear communication regarding pricing, services offered, and any additional charges to avoid any surprises.
Skilled and Licensed Therapists - the massage therapists should be experienced, qualified, and licensed to ensure a professional and effective massage.
Variety of Massage Styles - it should provide a range of massage styles to cater to different needs and preferences.
Customization Options - the massage place should provide options for customization, allowing clients to tailor the massage session to their specific needs.
Convenient Location - ideally, the massage place should be easily accessible and located in a convenient area.
Flexible Appointment Scheduling – a place or mobile massage company should offer flexibility in terms of appointment scheduling to accommodate various schedules and preferences.
Clean and Relaxing Environment - the massage place should maintain cleanliness and create a serene and calming ambiance for a truly relaxing experience.
Positive Reviews and Reputation - look for a massage place with positive reviews and a good reputation, indicating customer satisfaction and quality services.
Additional Amenities - while not essential, some affordable massage places may offer additional amenities such as showers, steam rooms, or relaxation areas to enhance the overall experience.
Remember, affordability should not come at the expense of quality or professionalism. From tranquil spas to mobile massage services, these budget-friendly options allow you to prioritize self-care and relaxation without compromising on quality. An ideal affordable massage place should strike a balance between reasonable pricing and excellent service, ensuring clients can enjoy a relaxing and therapeutic experience without breaking the bank. This is where affordable & cheap massage places in London come to the rescue.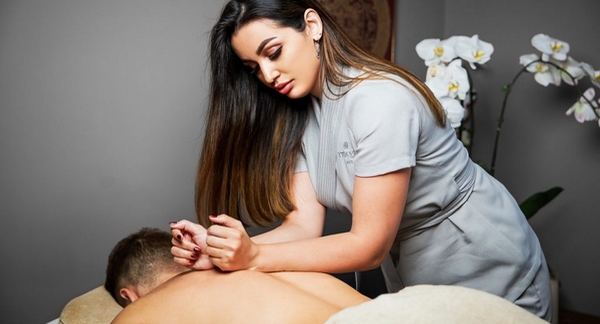 Enjoy Cheap and Affordable Mobile Massages & Places in London: A Guide for Stress Relief
London is a vibrant city known for its bustling streets, diverse culture, and endless attractions. Amidst the hustle and bustle, it's important to take time to relax and rejuvenate. Regular massage therapy can help reduce stress levels, improve sleep, reduce pain, improve mood, and relax muscles. Massage can also provide a number of mental and emotional benefits such as increased concentration, improved motivation, and enhanced creativity. Blow you can find 9 Cheap and Affordable Mobile Massage & Places in London.
9 Recommended Places & Mobile Massages in London
Serene Spa
Nestled in the heart of Camden, Serene Spa is a budget-friendly massage place in London. It offers affordable massages in a tranquil setting, from Swedish massages to Indian head massages. Their skilled therapists will melt away your stress and leave you feeling refreshed and revitalized.
London School of Massage Clinic
For those seeking affordable massages without compromising on quality, the London School of Massage Clinic is an excellent choice. Run by students under the supervision of experienced instructors, this clinic offers discounted rates for a range of massage therapies, allowing you to enjoy a rejuvenating experience while supporting budding therapists.
Zen Massage
Located in the heart of London, Zen Massage offers a range of affordable massage treatments, including Swedish, deep tissue, and hot stone massages. With experienced therapists and a tranquil ambiance, this cozy spot provides an oasis of relaxation at an affordable price.
Oriental Bliss
Situated in the vibrant Chinatown district, Oriental Bliss specializes in traditional Asian massages at budget-friendly rates. From Thai massages to reflexology, their skilled therapists will work their magic, easing tension and promoting overall well-being.
London Mobile Massage
London Mobile Massage provides affordable mobile massage services across the city. Their qualified therapists offer a range of treatments, including sports massages, deep tissue massages, and reflexology, allowing you to experience the benefits of massage without leaving your location.
Relax & Rebalance
Located in East London, Relax & Rebalance offers affordable mobile massage services bringing relaxation right to your doorstep. With a variety of massage styles to choose from, including deep tissue, Swedish, and pregnancy massages, you can enjoy a professional massage in the comfort of your own home.
Massage Beach
For those looking for a budget-friendly massage in central London, Massage Beach offers a range of affordable treatments. Whether you prefer a Swedish massage, a hot stone massage, or a back, neck, and shoulder massage, their skilled therapists will help you unwind and destress.
Urban Massage
Urban Massage is an online platform that connects clients with professional massage therapists who provide affordable massages in London. With easy online booking and a wide range of massage styles available, you can enjoy a quality massage experience at a reasonable price.
Thai Square Spa
If you're in search of an affordable spa experience, Thai Square Spa is a hidden gem in London. While their full spa packages may be pricier, they offer discounted rates for individual treatments, such as Thai massages and aromatherapy massages. Immerse yourself in a serene Thai-inspired ambiance while receiving therapeutic treatments. Conveniently located near popular tourist spots, Thai Square Spa offers various massage styles, such as aromatherapy, sports, and back, neck, and shoulder massages. Indulge in a relaxing session while exploring the city.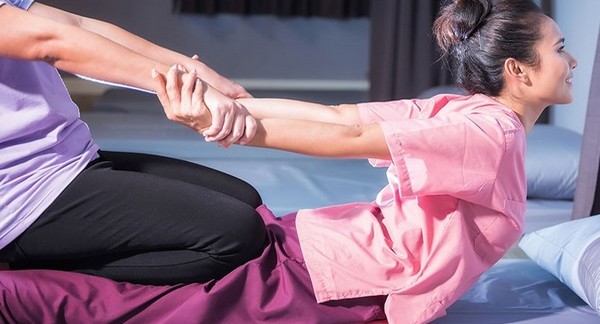 4 Important Factors for Accessible & Cheap Massage Places in London During a Cost of Living Crisis
During times of financial strain, stress levels tend to rise. Affordable massage places provide an accessible avenue for stress relief, allowing individuals to unwind and relax without worrying about the financial burden. Here are 4 important factors why accessible and cheap massage places in London and the United Kingdom during cost of living crisis:
1. Economic Relief
Choosing an affordable massage place doesn't just benefit the customers but also supports the local economy. By opting for these establishments, individuals can stimulate the business of local massage therapists and contribute to the overall economic well-being of the community.
2. Physical Restoration
The demands of everyday life, especially in a bustling city like London, can take a toll on our physical well-being. Affordable massage places offer an opportunity for physical restoration through various massage techniques that target muscle tension, improve circulation, and promote relaxation. This can be particularly beneficial for individuals experiencing physical discomfort due to stress or demanding lifestyles.
3. Promoting Mental Well-being
Affordable massage places contribute to promoting mental well-being in London. The power of touch and the therapeutic benefits of massage can help alleviate anxiety, reduce tension, and improve overall mood. These positive effects can be invaluable during a cost of living crisis when mental health may be compromised.
4. Inclusive Self-Care
Everyone deserves access to self-care practices, regardless of their financial situation. Affordable massage places provide an inclusive environment where individuals from different socio-economic backgrounds can enjoy the benefits of professional massage services. This inclusivity ensures that self-care remains a priority for everyone, even during a cost of living crisis.
Conclusion
Taking care of your well-being should not be a luxury reserved for the privileged. London offers a variety of affordable massage places where you can escape the daily grind and experience the therapeutic benefits of massage without straining your budget. In times of financial uncertainty and rising living costs, it's essential to prioritize self-care. Affordable massage places in London offer a valuable solution by providing accessible stress relief, promoting mental well-being, facilitating physical restoration, fostering inclusive self-care practices, and contributing to the local economy. By prioritizing affordable massage services, individuals can take care of themselves without adding to the financial burden. Remember, self-care is not a luxury; it's a necessity, and affordable massage places make it possible for everyone to indulge in a moment of relaxation and rejuvenation. So, go ahead and treat yourself to an affordable massage experience in London today.
Author – Martha Anderson
Search Massage Therapists Near You.
---
---
More From Our Blog