What Is Hot Stone Massage And Its Health Benefits?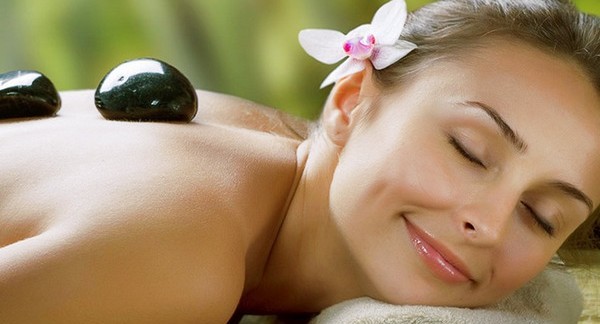 ---
The stone massage uses smooth, flat, heated or cooled basalt stones that are positioned along your spine for the purpose of pain relief, relaxation. Hot Stones massage is a form of alternative medicine therapy and bodywork is one of the most relaxing and effective ways to get rid of the anxiety and tensions that you have accumulated throughout the day. While this might not necessarily solve your problems, at least, it gives you the chance to relax and feel rejuvenated all over again.
Many people cannot help but feel exhausted after doing all the activities that they have in their busy and frenzied timetables. That is why it is not a big surprise that there will always be instances when your mind and body can no longer handle both the physical and emotional baggage that your stressful life inflicts on you.
Wonderful Benefits Of Hot Stones Massage Therapy
There are many benefits that are associated with placing hot stones on strategic parts of the body and some of these are as follows:
This form of massage therapy is a pleasurable way to manage stress. Stress is proven to be the cause of many disorders and illness. Whether it is stress from home, work or everyday activities, this can eventually lead to one form of health problem or another. Since these problems cannot be treated right away, long hours of anxiety are going to set in. A great way of dealing this is through massage therapy, specifically the hot stones massage therapy. This can help relieve the tensions of the muscles while relaxing the mind and body.
It can help improve blood circulation. This will allow the body to pump more oxygen and nutrients to the body's tissues and vital organs. The stones are being placed on the main points of the body that are usually blocked.
Relaxation can be enhanced through the placement of stones over the spine. It is among those areas that cannot be treated by a masseuse but the stones can be placed here to give a calming effect to the nervous system and not only the muscles.
The hot stones massage therapy can help release endorphins which happen to be the natural painkiller of the body. This massage is extremely therapeutic for different illnesses as well as recovery from surgery for controlling and alleviating pain. Muscle manipulation can also dramatically lessen the cases of muscle spasms. This can give comfort to the painful muscles that make it beneficial for those who suffer from muscle aches and back pains.
The therapy using hot stones can release the toxins from the body. It allows the clogged toxins in the system to be released and this is why it is important to drink lots of water before and after the therapy to help in flushing out these toxins.
It is also said that insomnia can be cured by this particular form of therapy. This gives a person the chance to sleep better, particularly those who are over fatigued. This can help you doze off to a great sleep that can then give your body the chance to recover from work extensions and frequent overtimes.
Contrary to what many people believe, a hot stones massage therapy is not just a luxury but is also a simple and effective way to relax from all the stresses that you are experiencing in your life.
Hot Stones Massage In London
To maintain good health more and more people are turning to the therapeutic and relaxing massage. Hot Stones Massage is one of many available therapeutic techniques. There are practitioners in London who are able to relieve the tensions associated with our busy lives, work related stress and lack of exercise.
Allowing some regular time for Hot Stones massage will help you balance the stress level in your body, allowing your body and mind to drift away from day-to-day problems leading to tranquillity and harmony within yourself.
Please visit Male and Female Massages Therapists at London Massage independent Therapists who are here to help. Please browse between Male and Female Massage Therapists to find the one who will meet your expectations regarding qualification, experience and the area you live in.
Author – Martha Anderson
Search Massage Therapists Near You.
---
---
More From Our Blog