What Is a Sport Massage? Here Are the 4 Different Types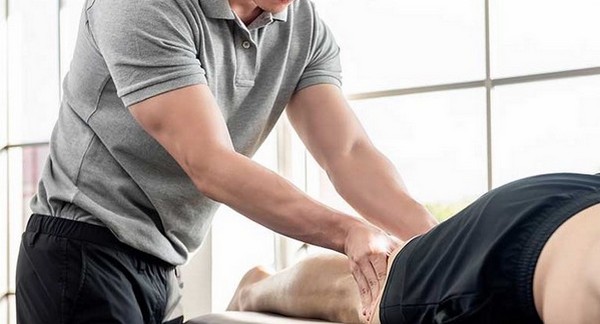 ---
Sports massage is a type of Swedish massage that stimulates circulation of blood and lymph fluids and was originally developed to help athletes prepare their bodies for optimal performance, recover after a big event, and function well during training. It is the technique of kneading and manipulating the soft tissues in the body with use of trigger point therapy to break down adhesion (knots in the muscles), and increase range of motion to help athletes improve their performance prevent and treat sports injuries.
Sport Massage Technique And Benefits
Sports massage involves the use of different techniques of massage, such as neuromuscular therapy, acupressure, soft tissue releases, and trigger point therapy. These techniques are usually combined, but when it comes to treating sports injuries, the type of massage that is commonly considered is the so-called remedial massage. With this technique, athletes are expected to feel energized, balanced, and ready for new action in the end.
Before the event or the application of the massage, it is typical that the sports massage therapist will take a sort of medical history to determine your past and present health condition. This special check-up is considered for the notion that every sports massage treatment will be unique to every individual and the sport. Included in the study is the relevant information about your particular sport, your past and present health condition, and the injuries that you may have suffered.
Four Types of Sports Massages
Sports massage is a specialized form of massage therapy that focuses on enhancing athletic performance, preventing injuries, and promoting overall recovery and well-being for athletes. Within the realm of sports massage, there are four main types: pre-event, post-event, restorative, and rehabilitative sports massage. Each type serves a specific purpose in optimizing an athlete's performance and aiding in their recovery process. Let's explore each type in more detail:
Pre-Event Sports Massage - a pre-event sports massage is a short, stimulating massage administered 15 to 45 minutes before an athletic event or competition. This type of massage is designed to prepare the athlete both physically and mentally for the exertion ahead. The therapist focuses on the specific muscles and areas of the body that will be involved in the upcoming activity. The primary goals of pre-event sports massage are to enhance circulation, increase flexibility, improve range of motion, and activate the targeted muscles. It helps to warm up the muscles, increase blood flow, and stimulate the nervous system, promoting an optimal state of readiness for peak performance.
Post-Event Sports Massage - following an athletic event, a post-event sports massage is given within an hour or two to help the body recover from the intense physical exertion. The primary objective of this type of massage is to assist in the normalization of the body's tissues. Post-event sports massage focuses on reducing muscle soreness, alleviating muscle fatigue, and promoting the removal of metabolic waste products such as lactic acid. By applying gentle techniques, including effleurage and petrissage, the therapist helps relax the muscles, enhance circulation, and accelerate the body's natural healing process.
Restorative Sports Massage - RSM is typically performed during training periods to support the athlete's overall performance and recovery. It is aimed at maintaining the athlete's physical condition and preventing injuries. Restorative sports massage is often customized to address the specific needs and requirements of the athlete. The therapist uses a combination of techniques, such as deep tissue massage, stretching, and myofascial release, to alleviate muscle tension, promote muscle flexibility, and enhance recovery between training sessions. By addressing any imbalances, restrictions, or areas of tightness, restorative sports massage helps athletes train harder, more efficiently, and with reduced risk of injury.
Rehabilitative Sports Massage - RSM type focuses on alleviating pain, promoting healing, and restoring the body to health following an injury. This type of massage is often an integral part of an athlete's rehabilitation program and works in conjunction with other medical treatments. Rehabilitative sports massage involves targeted techniques to address specific injuries, such as strains, sprains, and overuse injuries. The therapist applies various therapeutic modalities, including deep tissue massage, trigger point therapy, and stretching, to reduce pain, improve flexibility, increase circulation, and facilitate the healing process. Rehabilitative sports massage is typically performed once the initial acute phase of the injury has subsided, and it continues throughout the recovery process to aid in restoring the athlete's functionality and performance.
What Makes Sports Massage So Special?
Sports massage offers a number of benefits to the athletes as it helps to make the athlete feel good, but more to that, the massage has the power to reduce the blood pressure and the heart rate. Numerous studies also revealed that sports massage helps to improve the lymphatic and blood flow, enhances flexibility, and provides relief for pain and muscle tension. All of the techniques involved during the massage session are even deemed ideal for promoting greater athletic performance and endurance, for reducing recovery time, and of course, for lessening the chances of sports injury. All of these are possible with sports massage.
A sports massage is a good choice if you have a specific problem - a tender knee from running, for instance. It is also a good idea to see a movement therapist, who can help you identify and correct the movement pattern that might be causing your injury in the first place. The therapist generally focuses in on the problem area - a frozen shoulder or pulled hamstring, for instance rather than giving you a full body massage.
On Massages Me you may find suitable for your needs, experienced Male Massage Therapist in London specialising in Sport Massages. If you prefer female therapist please check Independent Female Massage Therapists near you.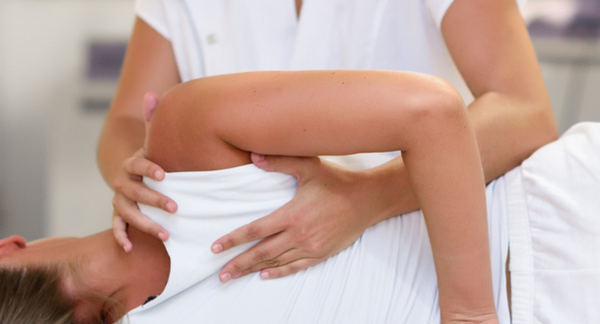 Summary
Sports massage plays a crucial role in optimizing athletic performance, preventing injuries, and aiding in the recovery of athletes. Whether it is the pre-event, post-event, restorative, or rehabilitative sports massage, each type serves a specific purpose in promoting peak performance, maintaining physical well-being, and addressing injuries. You can learn more about it on Massage Blog - Sport Massage for Your Optimal Performance: Enhancing Athletic Performance and Recovery
By utilizing various techniques, athletes can enhance their training, reduce the risk of injuries, and achieve their full potential in their chosen sports disciplines. It is always recommended to consult with a qualified sports massage therapist to determine the most suitable type of sports massage based on individual needs and goals.
Author – Martha Anderson
Search Massage Therapists Near You.
---
---
More From Our Blog