6 Exceptional Home Massage Service Providers In London & The UK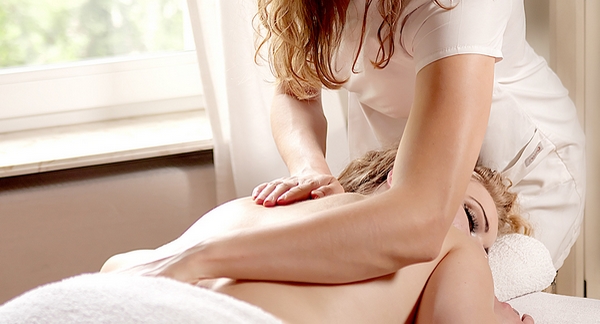 ---
Mobile massage therapists can offer a variety of massages that can be delivered at home or in a hotel setting. In the bustling city of London, finding time for self-care can be a challenge. Thankfully, there are several home massage service providers that bring relaxation and rejuvenation directly to your doorstep. In this article, firstly we'll explore what type of massages can be delivered at home or hotel by mobile massage therapist. Later we will present where you can search for home massage services near you anywhere in the United Kingdom. Lastly, we we'll also discuss why home massage services have gained immense popularity in recent years and present six exceptional businesses offering in-home or hotel massage services in London.
If you're curious to discover various methods of treatment delivery and the distinctions between spas and other venues, don't miss our latest article on the Massage Blog. Dive into Embrace Bliss Anywhere in London: Exploring Mobile Massage and Onsite Wellness Sanctuaries, for insightful information & tips.
What Type of Massages Can be Delivered at Home, Hotel or Office?
Mobile massage therapists can offer a variety of massages that can be delivered at home or in a hotel setting. Here are some common types of massages that are often available as part of mobile massage services:
Relax Massage - soothing technique designed to ease away tension and reduce stress. Let your worries drift away as experienced massage therapists use their skillful touch to provide an indulgent experience and help bring balance and harmony to your mind, body, and spirit.
Aromatherapy Massage – this massage incorporates the use of essential oils to enhance the massage experience. The therapist may select specific oils based on their therapeutic properties to promote relaxation, stress relief, or rejuvenation.
Hot Stone Massage - this type of massage involves using heated stones placed on specific areas of the body. The warmth of the stones helps relax muscles, release tension, and promote a sense of deep relaxation.
Chair Massage: Chair massage is a convenient option that can be performed on a massage chair or a specially designed portable chair. It focuses on the upper body and typically involves shorter sessions, making it suitable for corporate settings or events.
Swedish Massage - this is a gentle and relaxing massage technique that involves long, gliding strokes, kneading, and circular movements. It helps promote relaxation, improve circulation, and reduce muscle tension.
Deep Tissue Massage - this massage technique targets the deeper layers of muscles and connective tissue. It involves applying firm pressure and slow strokes to relieve chronic muscle tension, knots, and areas of pain or stiffness.
Sports Massage - designed for athletes or individuals involved in sports activities, sports massage focuses on improving flexibility, preventing injuries, and enhancing performance. It combines various techniques to address specific needs and goals.
Pregnancy Massage - also known as prenatal massage, this specialized massage is tailored to the needs of pregnant women. It helps alleviate discomfort, reduce swelling, relieve muscle tension, and promote overall relaxation.
These are just a few examples of the types of massages that can be delivered by mobile massage therapists. It's important to communicate your specific needs and preferences with the therapist to ensure they can accommodate your requirements and provide the most suitable treatment for you.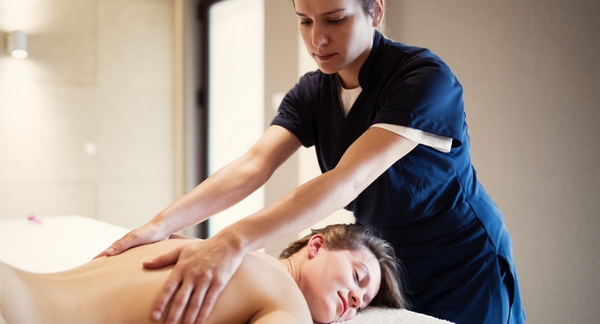 Where Can I Find Home Massage Services Near Me in the UK
To find home massage services near you in the UK, you can explore the following options:
Online Directories - visit online directories such as Massages Me or The Massage London. These platforms allow you to search for mobile massage services based on your location and preferences.
Search Engines - conduct a simple search on popular search engines like Google, Yahoo, or Bing using keywords like "home massage services near me in London" as an example. The search results will provide you with a list of local businesses offering mobile massage services.
Social Media check social media platforms like Instagram, Facebook, or Twitter. Many mobile massage therapists and businesses promote their services through social media profiles or pages. Search for relevant hashtags or keywords related to home massage services in your area.
Local Directories - look into local business directories, both online and offline, specific to your region or city. These directories often list massage therapists who offer home services.
Recommendations - ask for recommendations from friends, family, or colleagues who have previously used home massage services. They may be able to provide first-hand recommendations or referrals to reputable therapists or businesses.
Local Spa and Wellness Centers - contact local spas or wellness canters in your area and inquire if they offer mobile or home massage services. Even if they don't provide these services directly, they may be able to refer you to independent therapists who do.
Remember to research and read reviews or testimonials of the providers you find to ensure their credibility and professionalism. It's also essential to inquire about their qualifications, certifications, and any specific protocols they follow to ensure a safe and enjoyable massage experience.
Why Home Massage Services Are So Popular
Home massages delivered by professional therapists are popular in the United Kingdom because they provide people with comfort and an overall sense of relaxation. Massages are a great way to unwind after a long day or to tackle stress-related issues. Since home services provide a private, comfortable environment, many people find it easier to relax and obtain the benefits of a massage from the comfort of their own home. Professional home massage services also typically cost less than a massage at a spa, and people can take advantage of customised treatment plans that best address their individual needs.
4 Reasons Why You Should Book A Home Or Hotel Massage Now
Reduced Stress
The absence of external distractions, such as noise or crowds, contributes to a more peaceful and stress-free experience. Home massages promote a deeper sense of relaxation and tranquillity, enabling clients to fully reap the benefits of the treatment.
Convenience
Home massage services eliminate the need to travel, allowing individuals to enjoy a massage without the hassle of commuting or finding parking. It saves time and energy, making self-care more accessible for busy Londoners.
Comfort and Privacy
Being in a familiar environment enhances relaxation and comfort. Home massage services offer the privacy and tranquillity of one's own space, allowing individuals to fully relax and let go of any inhibitions.
Personalized Experience
Home massage services provide a more intimate and personalized experience. Therapists can focus solely on the client, tailoring the treatment to their specific needs and preferences, resulting in a more satisfying and effective massage session.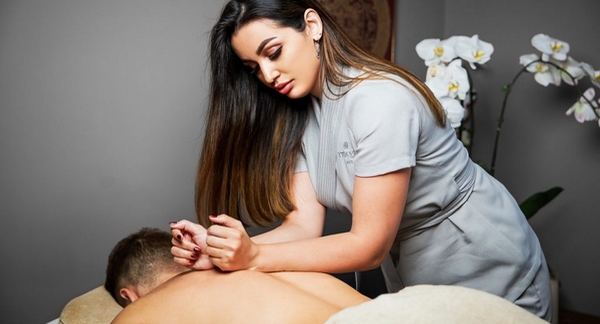 Top 6 Home Massage Providers in London
Tranquil Retreat Massage
Tranquil Retreat Massage specializes in providing a range of therapeutic massages, including Swedish, deep tissue, and aromatherapy, in the comfort of your own home or hotel. Their skilled therapists are continually seeking new modalities to further their own knowledge and bring it to you. While at your home they can create a serene atmosphere, allowing you to unwind and enjoy a customized massage experience tailored to your needs. Their attention to detail and commitment to client satisfaction ensure a truly blissful and convenient massage session.
Mobile Massage London
Mobile Massage London brings the healing power of massage therapy to your doorstep. Their team of professional therapists provides a variety of treatments, such as aromatherapy, Swedish, and couples massage, allowing you to experience the benefits of massage in the privacy and convenience of your own space. Whether you're in a hotel or at home, they ensure a relaxing and rejuvenating experience tailored to your preferences.
Mobile Serenity Massage
Mobile Serenity Massage brings the ultimate relaxation experience to your doorstep. With a range of massage treatments, including sports massage, deep tissue, and Indian head massage, their qualified therapists provide a tranquil oasis in the comfort of your home, allowing you to escape the stresses of everyday life. With their personalized approach and attention to individual needs, they bring a touch of luxury to your home or hotel, creating an unforgettable massage experience.
London Mobile Massage
London Mobile Massage specializes in delivering exceptional massage therapy right to your door. Their team of experienced therapists offers a wide range of treatments, including deep tissue, sports massage, and lymphatic drainage, ensuring you receive the utmost care and relaxation without leaving your premises. Relax and Revive during a therapeutic and relaxation massage in London that can be enjoyed in the comfort of your home or hotel room. Their qualified therapists create a tranquil ambiance to help you unwind and rejuvenate.
Urban Serenity
Urban Serenity offers an extensive selection of massage treatments, including holistic, pregnancy, and lymphatic drainage massage, delivered by their team of expert therapists. With their focus on holistic well-being and personalized care, they provide a serene sanctuary in your own space, helping you find balance and harmony.
Massages Me UK
Massages Me is a leading provider of mobile massage services in London and across the UK. Our platform connects individuals seeking professional massages with a curated list of independent massage therapists and massage venues. We are committed to delivering high-quality services and prioritize your satisfaction. At Massages Me, we understand that every individual has unique preferences when it comes to their massage experience. That's why we offer a diverse range of massage therapists and venues to choose from. Whether you prefer a tranquil massage place or the convenience of an at-home massage, we have options to suit your needs.
We take pride in our team of skilled and experienced massage therapists who are dedicated to providing exceptional service. Our therapists include both male and female professionals who specialize in various massage techniques. From soothing Swedish massages to invigorating deep tissue massages, you can select the therapist who aligns with your desired experience.
With Massages Me, you have the freedom to customize your massage experience. Browse through our list of independent massage therapists, read their profiles, and choose the one that resonates with you. We believe in empowering our clients to make informed decisions based on their personal preferences.
Whether you're looking for a relaxing escape, relief from muscle tension, or a rejuvenating experience, Massages Me is here to cater to your needs. Book your appointment with one of our trusted massage therapists today and discover the benefits of our mobile massage services. Experience the convenience, quality, and personalized touch that sets Massages Me apart.
Author – Martha Anderson
Search Massage Therapists Near You.
---
---
More From Our Blog