What Types Of Oils Are Used In Massage Therapy?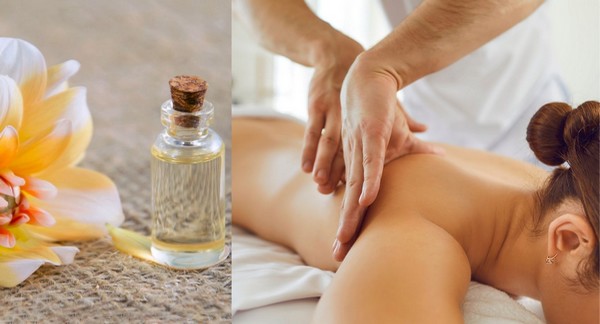 ---
Massage therapy commonly uses various types of oils to facilitate smooth and gliding movements during the massage session. These oils not only reduce friction between the therapist's hands and the client's skin but also offer additional benefits such as moisturizing the skin and providing a pleasant aroma. Some massage therapists may prefer other oils based on their own experiences and the specific requirements of their clients. If you have any specific concerns or allergies, it's always advisable to communicate them to your massage therapist to ensure they select appropriate oil for your massage session. Here are some commonly used oils in massage therapy:
Coconut Oil - this oil is known for its nourishing properties and pleasant tropical scent. Coconut oil is a popular choice for massage therapy due to its unique properties and benefits. It has smooth and creamy texture that allows for easy application and gliding over the skin during massage. It helps to hydrate and nourish the skin, leaving it soft and supple which can be particularly beneficial for individuals with dry or dehydrated skin. Its tropical scent can add to the overall relaxation, a pleasant and luxurious feel to the massage experience. Coconut oil is generally well-tolerated and gentle on the skin, making it suitable for individuals with sensitive skin or those prone to allergic reactions, however, it's always advisable to perform a patch test beforehand. It is worth noting that coconut oil can solidify at cooler temperatures, so it may need to be warmed before use.
Olive Oil – this oil contains high level of essential fatty acids, alpha linolenic acid, antioxidants, vitamin A, E and when applied externally calms the sore and inflamed skin. Olive oil can be used as a remedy for arthritis when rubbed onto the effected parts regularly. Olive oil massage improves blood circulation and hydrates, moisturizes and smoothen skin, helps in reducing stretch marks, slows down skin aging by maintaining skin elasticity and firmness.
Grapeseed Oil – this oil contains a high concentration of beneficial compounds, including antioxidants, vitamins (such as vitamin E), and fatty acids. These properties can help nourish and moisturize the skin, promoting overall skin health. Grapeseed oil is light and easily absorbed oil, making it suitable for most skin types. It has a neutral scent and contains antioxidants that can benefit the skin. It has a light and silky texture, making it easy to spread and absorb into the skin. It doesn't leave a heavy or greasy feeling after the massage, allowing for a comfortable experience. Grapeseed oil is suitable for acne prone skin due to a low comedogenic rating, which means it is less likely to clog pores and cause breakouts making it suitable for individuals with acne-prone or sensitive skin. Typically odourless or has a very mild scent, making it a good choice for individuals who prefer unscented or subtly scented massage oils it can be easily combined with essential oils if desired to add a pleasant aroma to the treatment.
Sweet Almond Oil - the most commonly used oil in massage therapy is sweet almond oil due to its excellent properties for massage, including its mild scent, smooth texture. This oil is one of the most used carrier oils in aromatherapy massage, and this is understandable as it has fine texture which helps to leave the skin soft and satiny smooth yet it is non-greasy. Almond oil is lubricating but not penetrating oil, which makes it excellent protect and highly used in massage therapy. Sweet almond oil is widely used in cosmetics and body products for its rich properties such as Vitamin A, B1, B6, D, linoleic acid and minerals. Sweet almond oil is especially suited for dry, sensitive and irritated skin. It is softening, nourishing and revitalising to the skin.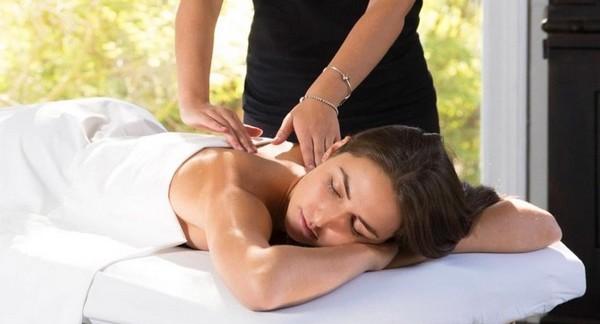 Apricot Kernel Oil - Apricot kernel oil is light and moisturizing oil that is suitable for sensitive skin. It is rich in vitamins and minerals and has a subtle nutty aroma.
Sunflower Oil - Sunflower oil is popular oil used in massage therapy. It has a light texture and is rich in essential fatty acids, vitamins, and antioxidants, which can help nourish and moisturize the skin.
Jojoba Oil - Jojoba oil closely resembles the natural sebum produced by the skin, making it an excellent choice for massage. It is lightweight, non-greasy, and easily absorbed. Jojoba oil is suitable for all skin types and does not clog pores.
Sweet Orange Essential Oil - is fantastic for so many reasons. It has a lovely sweet smell and warm happy feelings. It is calming for the digestive system when used in aromatherapy and can help with colds, flu and when added to a massage carrier oil is great for the skin.
Lavender Essential Oil - has a calming aroma which makes it an excellent nerve tonic. It aids in treating migraines, headaches, anxiety, depression, nervous tension and emotional stress. A regular massage with Lavender essential oil provides relief from pain.
Summary of the Most Commonly Used Oils in Massage Therapy
Apart from these oils, massage therapists may also use blended oils that combine different carrier oils with essential oils for aromatherapy massage. Essential oils are highly concentrated extracts from plants and can provide additional therapeutic benefits such as relaxation, stress reduction, or pain relief. However, it's important to note that essential oils should be used with caution and in proper dilution to avoid skin irritation or allergic reactions. It's advisable to consult with a trained aroma therapist or massage therapist who has expertise in using essential oils.
It's important to note that the choice of oil used in massage therapy can vary among therapists and may depend on factors such as personal preference, client's needs, allergies, and specific therapeutic goals. It's recommended to communicate your preferences and any specific concerns or allergies to your massage therapist, who can then select an appropriate oil that suits your needs and ensure a safe and comfortable experience.
Search Masseuses Near You.
---
---
More From Our Blog