What Is A Swedish Massage? Learn about the Different Types!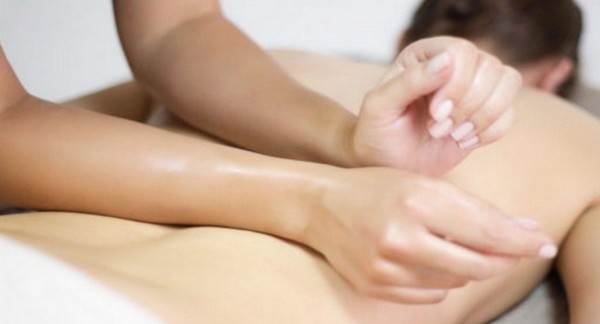 ---
Swedish massage is based on the Western concepts of anatomy and physiology as opposed to energy work that is more common in Asian-style massage. The development of Swedish massage is often inaccurately credited to Per Henrik Ling, though the Dutch practitioner Johann Georg Mezger applied the French terms to name the five basic strokes of the technique. The term "Swedish" massage is actually only recognized in Hungary, Dutch and English speaking countries. Elsewhere (including Sweden) the style is referred to as "classic massage". Swedish massage is the most common and best-known type of massage in the West.
What Types Of Strokes Are Incorporated In Swedish Massage?
There are five different types of strokes that are incorporated with Swedish massage:
Effleurage – This stroke is used for lubricant application. It is also used to get your clients to get familiar with your touch. This French word means glide or flow. That is what you are doing when you use this stroke. You allow your hands to get deep into the skin and the muscles. A Swedish massage can be slow and gentle, or vigorous and bracing, depending on the therapist's personal style and what he or she wants to achieve. Go with the shape of the client's body, using this stroke over the entire area that is being massaged. This stroke can also be used for detecting muscles tightness. Using Effleurage can help to remove toxins from your body. This stroke can be performed with one or both hands. There should be a continuous blood flow to the client's heart as you apply the strokes.
Petrissage – This is a kneading stroke. Put the client's soft tissue in your hand and lift it, then squeeze it, and release it. Repeat the process for the affected area. This stroke has to be performed in a slow and firm manner which has more relaxing effect on the body. This kneading stroke disposes of toxins and waste from the soft tissues. Blood along with oxygen replaces it and provides nourishment.
Friction – This stroke is also called a compression because you are pushing down and squeezing the tissue. Along with this is the compression stroke that provides more circulation of the blood in the muscles and deeper tissues. In order to work this, you slide your hands in a back and forth motion across the client's skin.
Vibration – This stroke deals with shaking. It involves rocking with a rhythm at a slow pace. You can use your fingertips or hands. Some therapists will use electrical items for the vibration and relaxation of deep tissues. They can cause your client's skin to become numb and without feeling. In addition to that, the therapist may lose nerves in their hand. You can do this vibration stroke in one of three ways: rocking, coarse, or fine. With the fine version, it works with the digestive system. Coarse version (another word for this method is jostling) helps to loosen muscles in your joints.
Tapotement – This stroke is considered as a light blow or touch. It has a rhythmic method in which the edge of the palm is used. You can also use the heel of the hand. It is used as a stimulator. It is also used to relieve cramped muscles.
Perfect Swedish Massage In London
Before the massage, the therapist should ask you about any injuries or other conditions that he or she should know about. Things you would want tell a therapist include areas of tightness or pain, allergies, and conditions like pregnancy. You can also tell them up front if you have a preference for light or firm pressure. Most people get a 50 or 60-minute Swedish or deep tissue massage, but 75 or 90-minutes gives the therapist more time to work the muscle tissue and achieve results.
If it's your first time at the spa or you don't get massage very often, Swedish massage is the perfect massage for you. With Swedish massages, a massage therapist will have to use oils in order for the treatment to be effective. When it comes to Massage London - Massages Me UK has a list of Independent Massage Therapists willing to travel and offer their unique services.
Search Masseuses Near You.
---
---
More From Our Blog